Affiliate Program
Earn Money at Home - No up front costs - Actually No costs!
Very simply, we have a service. We sell that service for $29.95 a month. We need to let people know about our product. Thats where you come in.
The Basics:
Sell our service to someone and you will receive a commission based on their payments for 3 years.
Commissions are 50% the first year, 25% the second year and 10% the 3rd year.
Affiliate status is based on having sold a minimum of 2 memberships.
Our service is a tool to Organize and Manage any type of group from Clubs, PTAs, Neighborhood Watches and more.
See just some of the features listed below.
If you are interested, email support@schedule-now.net with the Subject Affiliate for more details.
Demo:
You can use a fully functional demo by clicking on the Login button (top right) and logging in with the information provided below. "demo" without the quotes, lower case is the password.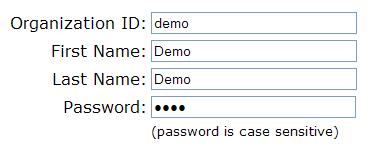 Resources:
Unlimted Users, Unlimited resources $29.95 a month or $299.95 annually. You can however add an unlimited number of resources.
View all currently scheduled times for all of your resources.
Schedule your resource and make changes to your existing reservations.
Voting/Surveys/Elections:
Surveys can be created. Find out what the members are thinking.
Voting Ballots can be created and tallied, either anonymously or non-anonymously.
Restrict who can vote. Board members only...
Setup a ballot for today or for the future.
Email:
As an organization or individual you can determine whether your email address is available to other members.
Email Groups. You can send an email to an individual, all members or even setup groups that are made up of a subset of your organization.
Attachments are allowed other than .exe or other potentially dangerous files.
Sharing Files:
There is a place to store files that members can download.
These files can be the club newsletter or a standard checklist for pilots, or even a funny video everyone might like.
News:
News is an area members can check to see what the latest thing is going on.
If there is important news, it can be displayed to members as soon as they login.
Sharing Photos:
Photos can be uploaded to a special area for sharing with everyone.
Photos of each member can uploaded as part of their profile.
Discussion Forum:
If there are issues members wish to collaborate on, you have your own private forum for discussion of topics.